So, I've been doing this thing lately where I enter game jams on itch.io and submit MegaZeux games. In many ways MegaZeux is the perfect platform for game jamming - it enables very quick prototyping, it can create games that are playable in the browser, and it's nowhere near as bloated as tools like Unity are. As part of my quest in trying to convince people of the superiority of MegaZeux I've been entering a number of these jams recently. I encourage you to do the same - hit up itch.io, go through the upcoming game jams list, find something that sounds good to you and go for it. It might be the closest thing we have to a DoZ for a while.
MAGIC*GUNNER Moestar-chan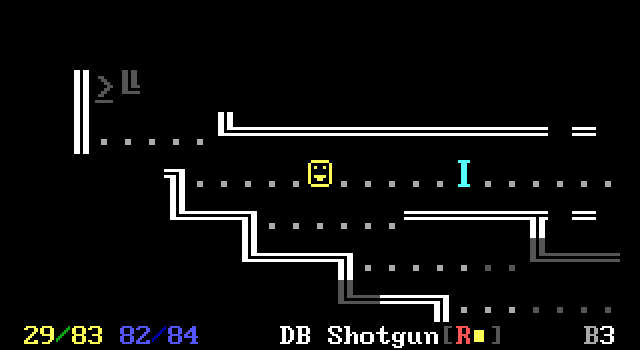 DigitalMZX link
itch.io link
This game was made for the
Magical Girl game jam
and the
7 Day Roguelike Challenge
. This was also an attempt at making a mobile-playable MegaZeux game (screen touches get translated into mouse clicks, so it's mostly a matter of creating a control scheme that happens to be friendly to mobile users.)
Lachesis also entered the Magical Girl game jam with a MegaZeux game; the visually spectacular and very smooth
Yternis Magissa Novella
(
which came 1st in the jam!
Congratulations, Lachesis!) KKairos entered the 7 Day Roguelike with the very fun
Endgame 437
.
Placed:
31st (out of 46 entries) in Magical Girl game jam